Packing And Boxes Redbridge ig1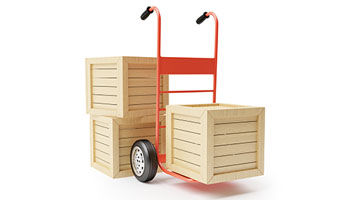 What are the Benefits to Packing and Using Boxes?
Packing your possessions securely, and using the right boxes for storage can be the difference between a successful move and a disaster. Good packing and boxes will ensure that your items arrive at their destination safely, without any damage or losses. It can also make it easier for you to locate items, even if they are stored in different locations. Furthermore, it prevents items from rubbing against each other, which reduces the risk of them becoming damaged or scratched during transport or storage.

The use of boxes and materials that are specifically designed for packing can be beneficial as well. For instance, high-quality plastic containers with air tight seals will keep your possessions safe from water and dust. Additionally, using the right packaging materials such as corrugated cardboard boxes and bubble wrap can help to cushion fragile items against impacts during transit, ensuring they arrive at their destination intact and undamaged.


How Does Storage Redbridge Help With Packing?

At Storage Redbridge, we understand how difficult packing your possessions can be, so we're here to help. From our extensive range of packing materials to our experienced team of professionals - we provide all the services you may need for a seamless transition into storage and beyond.

Our team has a wealth of knowledge when it comes to packing effectively; whether it's your home contents or business inventory - we are sure to have a solution that's right for you! We carefully select our packing materials to ensure the highest levels of protection and durability amongst your stored items so you don't have to worry about any damages occurring in transit or storage. As well as providing high quality packing materials, our team also provides specialist advice on how best to pack your items efficiently - this is especially useful if you're unsure how best to securely pack delicate items such as glassware or fragile furniture pieces.

We know that finding quality packing services within London can often be expensive and inconvenient - but at Storage Redbridge, we aim to make it both affordable and efficient for all customers, no matter what circumstances they are under. Our friendly staff are always available over the phone too should you need any advice or assistance with selecting or ordering your packing materials - feel free to give us a call on
.
---